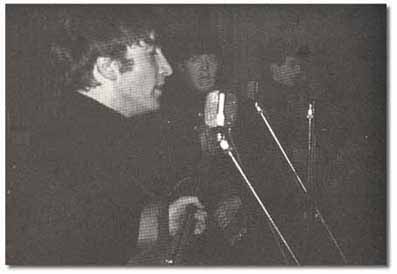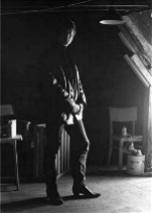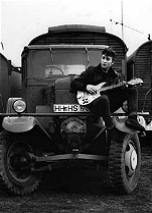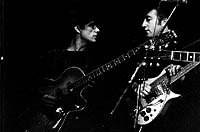 John Winston Lennon
(born on October 9 1940 in Liverpool, England)
john didn't have a very happy childhood .His parents got a divorce when he was three years old, his father went away,out to sea. When he came back in 1945 ,he tried to take John away from his mother, Julia ,but he couldn't get custody. After that, Julia didn't think she could give John that upbringing she wanted, so she sent him to her sister,Mimi.Mimi and her husband George lived in Woolton , a couple of kilometers east Liverpool. Julia died 1958 in a car accident . John Lennon didn't like the school. He hated the discipline and the teachers who always abused him. If there was any trouble, they always thought that it was Lennon who had did anything... . John loved to be the gangleader and fought often with the other schoolboys. The headmaster in the school thought that John and his best friend Pete were the worst pupils they ever had.

Lennon as an adult said : "My whole school life was a case of 'I couldn't care less". It was just a joke as far as I was concerned. Art was the only thing I could do, and my headmaster told me that if I didn't go to art school I might as well give up life. I wasn't really keen. I thought it would be a crowd of old men, but I should make the effort and make something of myself. I stayed for five years doing commercial art. Frankly, I found it all as bad as maths and science. And I loathed those. The funny thing was I didn't even pass art in the GCE. I spent the exam time doing daft cartoons. I got into art school by doing some decent stuff and taking it along to show them."

The beginning of his career :

when he was a teenager , his aunt Mimi got the headmaster of the Quarry bank school to write a letter of recommendation for him to the Liverpool Art College, because of his drawings. It was there, in 1956, when he was 16 years old, John heard Heartbreak Hotel with Elvis Presley . From that day the music was everything for him. John succeeded to persuade his aunt to buy a guitar for him, although she forever told him he would never get anywhere with it... . John's first group started 1955 and got the name The Quarrymen, because their school's name was The Quarry Bank School. The band was made out of John and Pete Sutton(sometimes they called themselves the blackjacks) . Gradually they got more members in the band. Colin Hanton got in because he owned a drum set (which was a rare thing as they cost so much). Also in the Quarrymen were Nigel Walley and Ivan Vaughan, the rest of John's gang. But John wanted to play rock ' n ' roll like Elvis Presley and Bill Haley . So he learned the songs by listen to the radio .The Quarrymen appeared at youth houses and school parties and sometimes the spectators started fights sometimes because they didn't like their music... It was Ivan Vaughan who introduced John to his friend, Paul McCartney , in 1957. and history began for lennon and mccartney.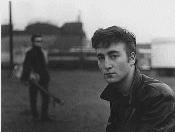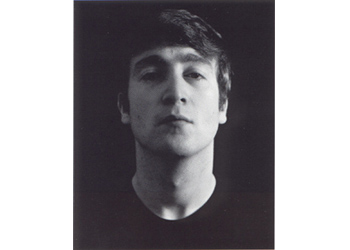 johnny links